Build An Aircraft Engineering Challenge
As I said in our
Straw Rocket Engineering Challenge
, my kids love things that they can launch and/or fly. In the past, we have made LOTS of paper airplanes. We have checked out every
paper airplane plan book
from our local library. (
In hind sight, I should have just bought a book or two, we NEVER got those books back on time and racked up enough fees to buy the books. Anyone relate?)
*This post contains affiliate links.
One summer afternoon, we decided to up our game and try building other types of aircraft. We were inspired by some of the projects found in the Dover Publishing book, The Science Of Air, from the Tabletop Scientist series.
The kids used those projects as inspiration to build their own. They came up with a glider and a helicopter.
They tweaked their designs using different materials and configurations of wings, tails and structural elements. It was a great lesson in trial-and-error and teamwork, as well as engineering and design.
Building Your Aircraft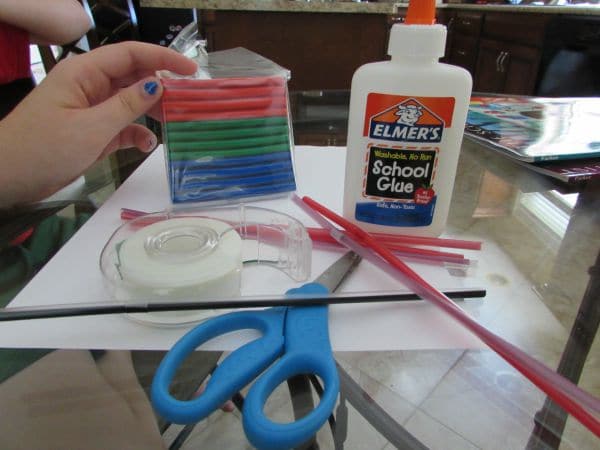 I gave the kids a stack of supplies:
straws
, paper, cardboard,
wooden dowels
, tape, and
clay
. They looked at the pictures in the book to get an idea of what one might look like, then they created their own.
My daughter took some her her knowledge of airplane wing design to try and make a more aerodynamic wing. But, no matter what design the kids chose, they had to make it fly.
This is a great open-ended project where kids can use their prior knowledge or be inspired to learn more about aircraft design to incorporate new ideas into their aircraft.
More engineering challenge ideas…
This post is part of the 5 Days of Engineering Challenges series.
This is a great resource for tons of engineering project ideas!