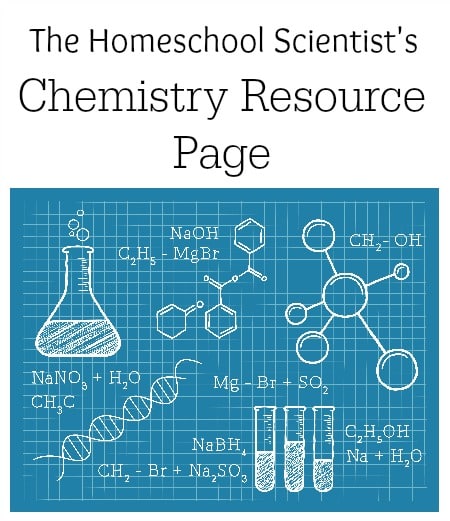 Welcome to The Homeschool Scientist's Chemistry Resource Page. This page contains links to all chemistry related  information and activities published by The Homeschool Scientist. New posts will be added as they are published.
The Beginner's Guide To Atoms And The Periodic Table
An
introduction to the building blocks of the universe
for elementary and middle-school students.
Hands-On Chemistry Activities and Experiments
FREE Chemistry and Biology Lesson Printables & Experiment – Using Candy to Blow Up a Balloon<
A new twist on making crystals with epsom salt – make a "frosted window". This activity will get lots of "ohhhs and ahhhhs".
100 Awesome Chemistry Experiments For All Ages
Exposing Elements To Fire Experiment
12 Haunted Science Experiments For Kids
Charcoal Water Purifying Experiment
Oxidation And Reduction Experiment
Testing The Properties Of Water
More Testing Properties Of Water
Vitamin C And Apple Experiment
10 Christmas Chemistry Activities
Chemistry In Real Life
Learning Chemistry Through Real World Applications
The Science Behind Helium Balloons
Teaching Homeschool Chemistry
The Educational Chemistry Game Your Kids Will Actually Like
How Does The Sun Create Energy Lesson
Starting Homeschool Chemistry With The Basics
Chemistry 101 Curriculum Review
Free Hands-On Chemistry Lessons
A Periodic Table Lesson Kids Actually Enjoy!
Benefits Of BJU Chemistry for High School