According to the October Science Calendar, Captain James Cook was born on this date (October 27) in 1728. Captain Cook was a British explorer, navigator, and cartographer (map maker).  Stef Layton, of Educating Laytons, is sharing some fun hands on map activities to train your young cartographers.
**********************************
*This post contains affiliate links.
I wonder if we're loosing "map skills" as we rely on more technology to get us places. My boys have named my phone "Miss Directions" whenever I need to use Google Maps. The nice lady always tells me when to turn and how to get where I'm going – without ever flipping open a map.
Map Skills came in handy when we were in Yellowstone National Park without cellular service! Thankfully we still had "that old book" behind the driver's seat.
Reading maps and making maps can be fun and I believe we should not neglect to teach our children Map Skills.
Hands-on map activities:
1. Balloon Geography. Blow up a blue balloon. Use a green marker to draw the continents.
2. Continent Puzzle. Draw each continent onto sheets of paper. Let your children organize them correctly on the floor. Or buy a giant map puzzle.
3. Salt Dough Map. 3 ingredients create fun! 1 cup salt, 2 cups flour, 3/4 cups water. Mix dough and then sculpt your destination.
4. Lego Map. Build a country, state, or continent with legos.
5. Sidewalk Chalk. Sketch a giant map outside.
Another fun map activity is for students to make maps of familiar places or fantasy ones.
Draw a map of:
1. your home
2. neighborhood
3. Neverland
4. backyard treasure hunt
The more maps you use the more skilled children will be at using them!
Use maps:
1. laminate maps for backseat dry erase navigation
2. laminate a map of a specific place from a book and track where the characters go
3. grab a theme park map and let children try leading
4. hang a large map
 on the wall and add pins when you visit a new location
5. play geography games like Scrambled States

6. use maps and atlases
 when studying history or reading about an unfamiliar place
For older students you might learn about famous cartographers. Anaximander is noted as the "first" cartographer. Note the instruments different cartographers used throughout the years.
You can find more geography map skills activities by following this Geography Pinterest Board
Learn more about Captain James Cook through today's link in the FREE October Science Calendar download.
***************************************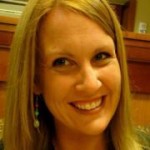 Stef Layton is a homeschool mom to two energetic boys. She believes in hands-on interest-led learning. Married to a busy traveling golf course architect, they have taken their homeschool on the road. Stef is the Author of Educating Laytons and numerous brick building ebooks, Creative Counsel for The Titus 2:1 Conference, and Creator of The Homeschool Village. Stef is a regular contributing writer for The Homeschool Scientist.