Importance Of Inquiry Based Science Curriculum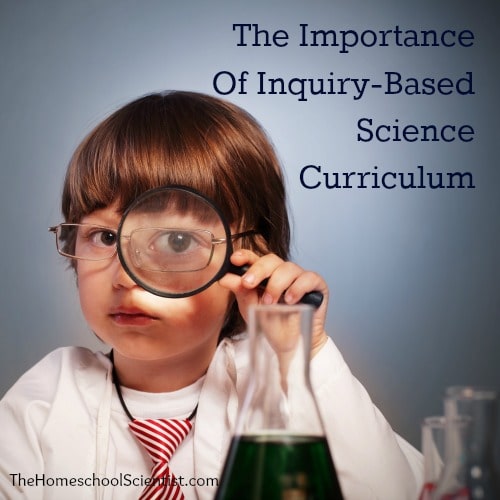 Traditional American education methods present facts that the student needs to memorize and then regurgitate for a test. If the student memorizes all the terms and keeps them in memory for at least as long as the length of the exam, we say the student has "learned" the material.
The problem with memorization is that once students have these facts floating around their heads, they will not stay there for long unless they are tied together in some fashion. Those facts need to be used to bring understanding to a greater concept. Higher-order thinking needs to take place to really learn.
Instead of memorization-based learning, inquiry-based learning can be used to develop higher-order thinking skills while still learning those all-important facts.
What Is Inquiry-Based Learning?
Inquiry-based learning starts with questions. Instead of just presenting fact after fact and then trying to tie them together some how, inquiry-based learning starts how any curious pursuit starts – with a question. That question serves as the base to which all information is added in order to find an answer.
So, instead of being presented with a bunch of facts and having to figure out how they relate to each other, students are presented with or come up with their own questions or inquiries and then have to search out supporting facts through research, observation, or experimentation.
Why Is Inquiry-Based Learning Important When Studying Science?
The memorization approach has scared away more potential scientists and science fans than I care to think about. Boring textbooks full of unpronounceable terms shoved down students' throats like sour lemons is the picture I get of many science classrooms. That's not what science is at all.
Science is inquiry. It is asking questions, observing, researching, and experimenting. It's what kids and curious people do all the time. When people question and test and observe, they are learning, not just memorizing.
If we can show students the exciting, inquiry side of science, instead of the boring big word side, they would understand, appreciate, and just might even love science!