We are in the midst of planning our summer vacation to the beaches of Alabama this summer. I am really hoping to work in some science  while we are there without the kids even realizing it. We are landlocked here in the midwest, so a trip to the beach offers so many new opportunities! I don't want to push anything and make it seem like school. The interests needs to come from the kids. That is why I was so excited about what happened last week.
My daughter was reading about turtles in her Apologia biology text. The size of the leatherback sea turtle really caught her interest. "I have to see a picture of these turtles!" So, we googled it. That lead to a  few turtle conservation sites complete with tracking maps of various types of turtles. All of a sudden, my daughter screams "Turtles nest on our vacation beach!!!" Awesome. Just the inspiration I was looking for.
For the next hour, we looked at turtle pictures and downloaded information on the types of turtles we might encounter on "our beach" this summer. My daughter is so excited to learn about the turtles now that she might actually see one! I thought I'd share some of our online finds in case you are heading for a beach that might have nesting turtles this summer or you just might have a turtle lover in your midst.
Sea Turtle Conservancy – THE site for sea turtle information. Find facts about various types of sea turtles. Track sea turtle activity. Discover ways people are helping endangered species of turtles.
Share The Beach – This organization aides in the conservation and protection of nesting sea turtles on the beaches of Alabama. Great info about sea turtles. Tracking information. The site, also, includes information on how you can help in the the conservation of sea turtles.
Sea World - Sea turtle information on the Sea World site
Build Your Own Sea Turtle – Sea turtle craft that teaches sea turtle anatomy
Magnetic Turtles- Hands on lesson on how magnetism is used by sea turtles
Lesson Plans - Sea Turtle lesson plans for grades 6-12 from SEETurtles.org
This is a great video of a nest of sea turtles hatching in Gulf Shores, Alabama.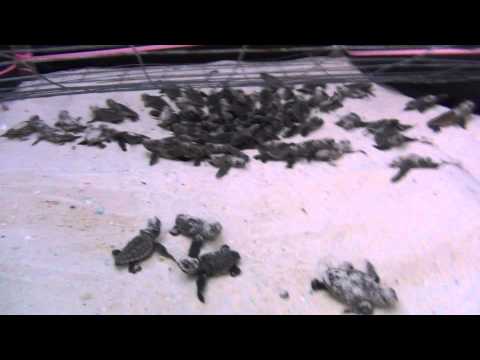 More from The Homeschool Scientist