The Art Of Following Directions
The ability to follow directions is a benchmark in growth and development. We look for clues that our little ones can follow simple directions. It shows understanding of language and sequencing skills.
As children get older, the ability to follow directions can keep them safe. It is also critical in the learning process. Learning the art of following directions will give children the skills to be independent, life long learners.
How To Teach Children To Follow Directions
When children are just toddlers, we start training them to follow simple one step directions. "Give me the ball." "Put the block in the basket." We add steps to our directions as they grow. "Find your doll and bring it to me." These might seem simple tasks, but they are actually teaching an important life skill.
When children get older, they learn to not only follow verbal commands, but written directions.  This skill will come in handy throughout life. But how do we teach this skill in an effective way and a way that kids want to learn?
Science Experiments
As my readers know, we love hands-on science. We try to add experiments to our science lessons, and daily life, as much as possible. When we do experiments, I don't set it all up and show the kids the experiment like I'm putting on a demonstration.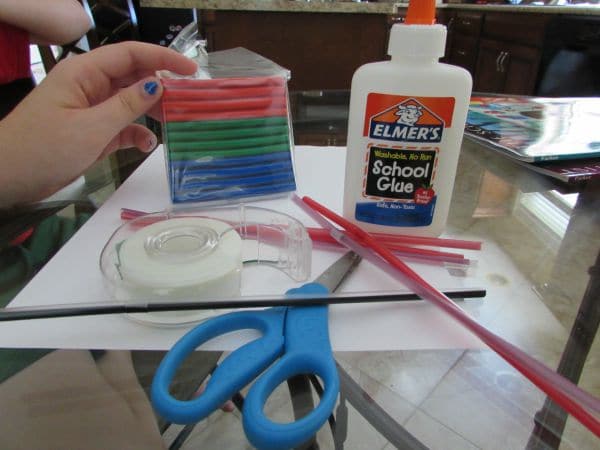 The kids are involved in our science experiments from start to finish. They help gather supplies and set up the experiment according to the steps given in the procedure from our favorite science experiment books. Then, we all work together to do the experiment step by step.
If the experiment doesn't go as we think it should have, we can always go back and look at our steps. Did we follow directions correctly?
Science Kits
While I love science experiment books that use materials found around the house, I also love science kits that come with everything you need for a science project. Often these kits come with a lesson. These lessons are step-by-step directions to do an experiment or maybe build something.
One set of kits we have been enjoying is from EEME. The EEME electronics kits come with all the components needed for basic, yet interesting electrical engineering projects. EEME kits come with a link to in depth online lessons that walk students through the project.
They are lessons in electronics, but also in the importance of following directions. One missed step and the project doesn't work.
Bake Cookies (or whatever)
My kids love cookies. They even enjoy making them to ensure there are fresh cookies available to eat. When they were young enough to stand on a stool at the kitchen counter, I let them help with the measuring and stirring. These days, they bake cookies on their own from start to finish.
All they need is a recipe – the directions.
Baking is a self-correcting lesson in following directions. The kids have a vested interest in their ability to follow directions. If they get it wrong, the cookies won't be fit to eat. Nobody wants that, so they learn quickly to get each step right.
Play A New Game
Our family loves games. We play them at night as a family and we often work them into our homeschool days. In the past, when we would get a new game, I would read the directions and figure out how to play before we all sat down with it. Then, when the family was ready, I could teach the game to them.
Now that the kids are older, it is their job to read the directions and then convey the steps of playing the game to the rest of us. This works great, but now they no the rules better than I and that makes it harder for me to win!
Put Something Together
We have lots of nieces and nephews. Those kids plus our own means Christmas is a crazy, toy-filled mess. It never fails that most of those toys have to be put together before they can be played with. Ugh.
That's where my husband comes in. He has always been the go-to guy for putting together Christmas toys. He sits patiently with the not-so-patient child with the directions and he lets them follow along in the process. He reads them the directions and together they assemble the toy.
This is modeling patience and how to follow directions. It is great to now see the older kids putting together their own toys and helping the younger ones. They are all learning.
How do you teach your kids to follow directions?
Do you let your kids bake or experiment? Can they follow verbal or written directions? What can you do to foster the art of following directions in your children?