Beautiful Butterflies Nature Study
Butterfly Life Cycle Kit
The best way to make the life cycle of a butterfly come alive is to see it with your own eyes. We've had such fun in our homeschool by buying a butterfly kit.
Catherine named every caterpillar that hatched from our homeschool eggs. I'm afraid Toto (which means 'little' in Swahili) didn't make it – but the rest did. You can see from my friend's daughter, Samira, just how amazing an experience it is for kids to actually see a butterfly up close and get to hold one.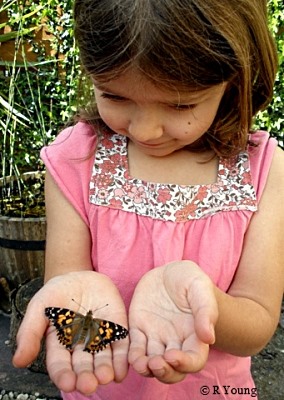 Butterfly Craft
There are lots of activities you can do with butterflies which make use of their beauty and also teach fun homeschool craft skills.
Kids love being active and running round, especially in the summer. We show you a lovely butterfly craft where you make crepe paper butterflies and attach them to cane hoops so that as your kids run the butterflies fly along beside.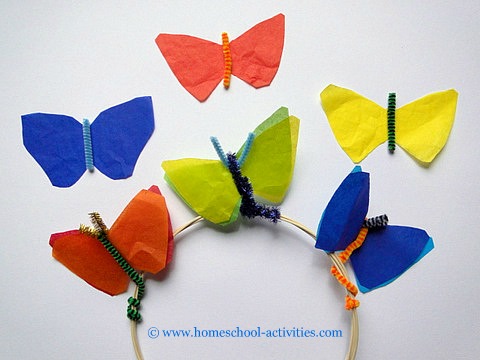 All you need do is make a hoop to fit over your child's head and attach crepe paper streamers. Then make a few butterflies to go with them and your outfit is complete.
You can see full details in our summer crafts for kids page.
Butterfly Garden Plants
Once you've woken up your kids interest by looking at a life cycle of a butterfly, they might be interested in attracting butterflies to your garden.
There's a great site here at the North American Butterfly Association which is full of facts, pictures and information about how to create a paradise for butterflies in your back yard.
Butterfly Websites
There are some great websites where you can find out more about the life cycle of a butterfly and many other facts too.
Here are some of our favorites:

Butterfly by JG D70s from Flickr
Kids Butterfly Organisation with coloring sheets, craft activities and facts on the butterfly life cycle.
The Butterfly Conservation Initiative has a migration activity for grades 5-8 which is easy for homeschool, where you can find out facts about migrating butterflies like the cloudless giant sulphur and the pipevine swallowtail and mark their migratory routes on a map.
The Butterflies and Moths Organisation is a great site for facts and pictures about the butterfly life cycle. You can use it to identify any butterfly you find and submit your pictures.
High School Activities
Learning about the life cycle of a butterfly is something you can enjoy right from when your kids are tiny – but you don't need to stop there. You'll find high school activities which help deepen your knowledge of the life cycle of these fascinating insects.
In our homeschool high school, we're even planning our holidays around where the best butterfly sites are located!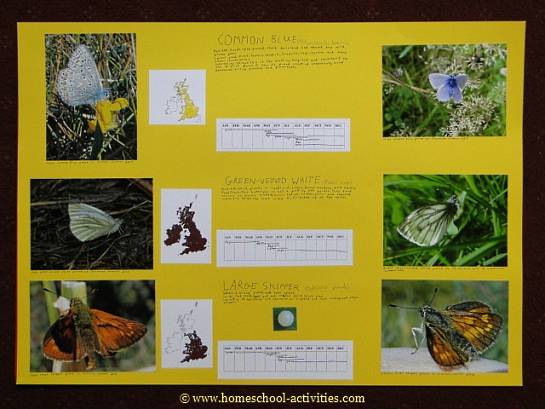 As you can see, there are so many interesting facts to learn about these amazing insects.
You can set up a homeschool butterfly project which includes lots of fun activities:
Monarch Migration
Join the fantastic Monarch Watch organisation, make a Monarch Waystation and help provide data for the Monarch tagging program.
Take pictures of butterflies. Here's one of Catherine's homeschool photos: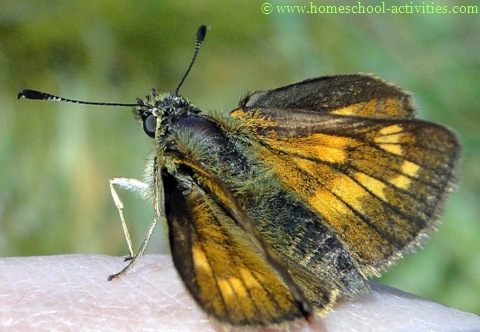 Identify the butterflies you see. There are some great guides to help with facts and pictures.
Look for butterfly eggs and caterpillars
Download maps and mark the distribution of each butterfly
The life cycle of a butterfly depends on the species. When you identify yours, you can fill in an annual chart showing the different stages throughout the year.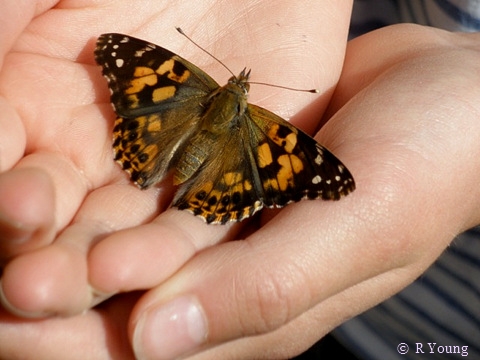 The life cycle of a butterfly is so fascinating that it opens up all sorts of fun homeschool activities and craft ideas for you to try.