You CAN Teach A Homeschool Science Class
Mention science and most homeschool moms shudder. If you told me six years ago I would be teaching a homeschool science class – I would have laughed in your face and then fainted on the spot.
For some reason "science" terrifies us! But I survived teaching my first science class, and you CAN teach a homeschool science class!
You CAN Teach a Homeschool SCIENCE CLASS
This past year my 5th grade son participated in a homeschool co-op, done by a "real" science teacher. The type of guy who has published books and a NASA certificate to handle moon rocks.
After the winter break my son no longer attended his class and I had a big pile of science to teach myself.
There is something special about science labs, experiments, and fun to be had in a group setting. Yet I couldn't find another science "class" in my town.
So I created my own science class!
I contacted a few moms I knew who had the same age children and asked what they were doing for science. The response was unanimous – nothing! With little ones taking up new seats at their homeschool table, the older children were not doing any "book" science.
You CAN Teach a Homeschool SCIENCE CLASS
I set up a weekly time for class and asked for a one-time small fee for each student for supplies. Looking back it was too small. I went way over budget!
As a class of 5 students, we worked through majority of my Land Animals book. I did not ask the students to buy their own, so I had a lot of reading and key points to highlight.
The kids had a great time. Of course I took a few extra steps and prepared weekly paper work even though I refused to grade papers. The kids enjoyed some projects and I purchased a few kits and supplies for hands-on fun.
Tips:
Be realistic with the size of your house and how many children you can have there comfortably. I have a very small house and only six chairs fit around our dinner table.
Be realistic with the age of the students you want to teach. I purposefully only invited 4th and 5th graders. Even though we all have other children younger and older – I wanted everyone to be able to keep up.
Be realistic with what you want to accomplish. Once I started printing and sending home work I expected it to come back completed. When it didn't come back finished I felt put out.

I shouldn't have felt that way

because early on I stated "no grades" and the work was optional. But it was my time and printer ink. I realized,

you can't get emotional or take it personally!

Do not spend a lot of time reading to them. Once I saw blank stares and confused looks I realized we had to get to the hands-on stuff quickly. That's what they wanted and it was far more educational than hearing me drag on like Charlie Brown's mom.
Plan "fun stuff" too. I rewarded the class one morning with donuts because everyone wrote a short story about an animal. To be honest one student was more stoked about donuts than the bugs we identified later.
Set an start time and an ending date. This isn't a playdate this is science class. I greeted the kids at the door because I didn't want to pry them from my son's Lego collection to get started. I worked up until their parents came.
Ask for supply fees. It might feel awkward but owl pellets, bugs, colored pencils, sketch pads, binders, donuts, and printer ink cost money.
Plan ahead and be prepared. I spent a few too many times hunting for paint brushes and magnifying glasses I should have had ready.
Together the class had a great time. I am so excited about all the fun stuff they learned!
created land animals with modeling clay
dissected owl pellets when we studied rodents
identified real bugs
painted water-colored snail shells
hopped like kangaroos
hunted for M&Ms while learning about natural selection
wrote short stories about different animals
learned about Alaska and grizzly bears
learned about Florida and panthers per square mile
filled out

animal information sheets

found different land animals in the bible
studied a famous zoologist
made animal teeth crafts
conducted a jello food coloring smell experiment
sketched different animal tracks
learned a ton of vocabulary words
One of the "cool" things about teaching this science class. Before I was just their mom's friend.
You CAN teach a homeschool science class – what's holding you back?
**********************************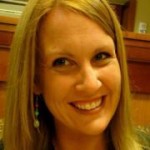 Stef Layton is a homeschool mom to two energetic boys. She believes in hands-on interest-led learning. Married to a busy traveling golf course architect, they have taken their homeschool on the road.