Snowflake Study Resources
Aren't the images above amazing?! A friend of ours is a radiologist by day and photographer of amazing things by night. He captured these snowflake images in our recent snowfalls and was nice enough to let me share them with you. 
This post contains affiliate links.
We've had fun studying snowflakes this week. We've learned a bit about the science of snowflakes and learned how to create our own crystal snowflakes in The Lab Report and in the Snowflake Craft post. Today, I wanted to share some snowflake study resources we used to learn more about snowflakes and some others that would be great in your snowflake study.
Snowflake Books
Snowflake Lessons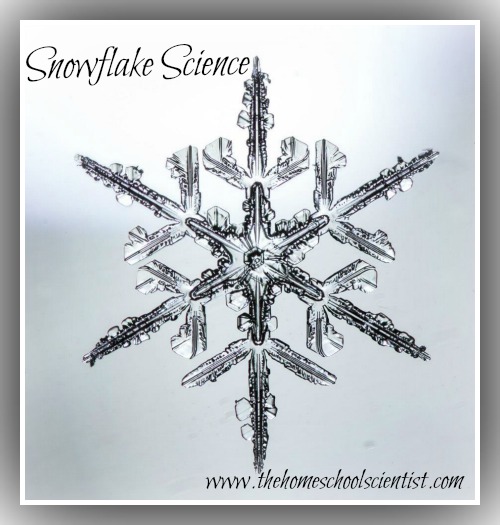 Snowflake Activities
 Online Resources
www.snowcrystals.com – This website is the mother lode of  snowflake science information. It is the site of Cal Tech researcher Dr. Kenneth Libbrecht.

The National Snow and Ice Data Center

at the University of Colorado Boulder has a great website full of all you ever wanted to know about snow and ice.
Enjoy!