20 Edible STEM Activities For Kids
Your kids will LOVE these edible STEM activities! They are science and snack time all it one!
Are your kids as motivated by snacks as mine are?? I swear they will do anything if there are treats involved. When they were little, I would travel with Ziploc bags of goldfish and twizzlers just in case they needed a little motivation to behave or participate. I determined it was rewarding good behavior.
If your kids are the same, it just makes sense to capitalize on their love of snacks and use it for their good.
For example….These edible STEM activities are so much fun and the yummy treats will motivate your kids to participate and encourage your kids to see the activity through until the end. Your kids will feel they are getting an extra reward for experimenting!
Edible STEM Activities For Kids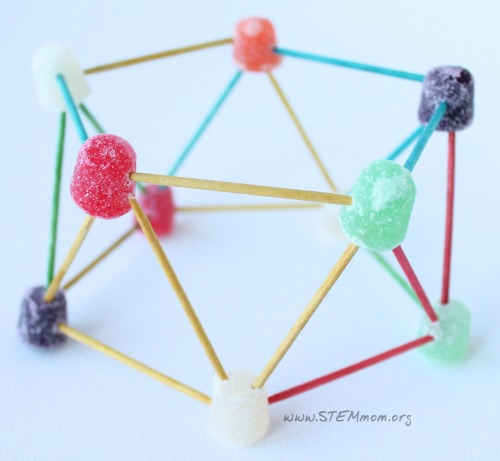 Gumdrop Structures
Edible Structures Snack Time Engineering and STEM
Plant Cell Model
Edible Rock Cycle
Solar S'mores
Ice Cream in a Bag: Exothermic Reactions
Pretzel and Marshmallow Structures
Meringue Towers

Make Homemade Butter Science Experiment
Edible Petri Dish Bacteria
Gingerbread House Geometry: Edible STEM
Homemade Edible Slime
Easy Rock Candy
Edible Plate Tectonics
Make Orange Soda
Edible Honey Slime
Edible Rock Cycle For Kids
The Science Behind Edible Glass
Edible Playdough
Hot Chocolate Science Experiment
Edible Science Kits
Edible Science Experiment Books